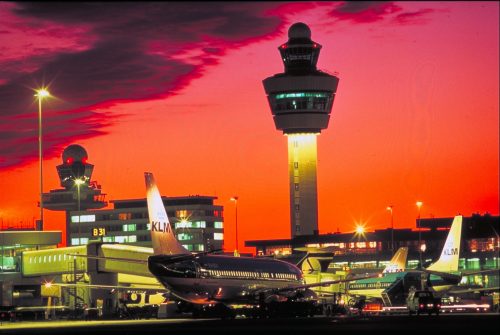 Airport open BIM, call for participation
buildingSMART International is launching a new specialist forum, called a Room, for developing and deploying open digital standards specifically for the Airport environment. The Asset Management department at Amsterdam's Schiphol Airport is taking the lead in creating this with us.
The benefits to be derived are:
Unification of digital standards to enable more efficient working from the common supply chain.
Enable Asset management decisions based on cost, risk and performance for the entire lifecycle of airport facilities to be easier to make and more robust
Make innovative design and build solutions, reducing disruption at the Airport, easier to justify and re-purposing of the facilities easier to execute.
Enable economies of scale with the supply chain and maintenance suppliers. Currently each airport group is developing its own BIM standards and there is not a uniform data exchange format to approach the market for airport facilities (eg. APBB, LEPC, airfield lights, scanners etc.).
Link to the wider buildingSMART Industry Foundation Class (IFC) environment to allow Airport Asset Managers to use the IFC developments for Buildings and Infrastructure in their portfolio.
The official launch of the Airport Room will be on the 28 September 2016 at our Summit in Korea.
A pre meeting will be held on 26 August 2016 at Schiphol Airport.
We invite all interested parties to contact us for further details.
Email: co*****@bu***********.org 
Quelle buildingSMART International